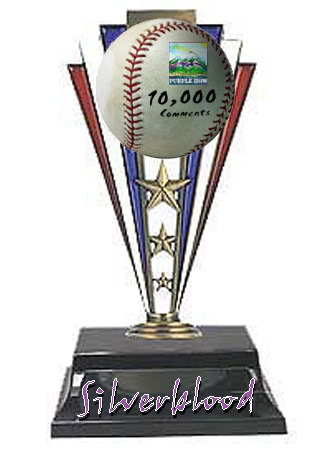 The Silverblood Award is presented to a Purple Row commenter who has surpassed 10,000 comments on the blog.  The award is named after frequent contributor Silverblood.  The award was conceived by Charlie Drysdale in August 2009; Andrew Martin was the first recipient.  Many Purple Row commenters have gone on to receive the Silverblood Award.
Ad blocker interference detected!
Wikia is a free-to-use site that makes money from advertising. We have a modified experience for viewers using ad blockers

Wikia is not accessible if you've made further modifications. Remove the custom ad blocker rule(s) and the page will load as expected.